Virtual Fitness Plans
The world is witnessing an unparalleled technological boom. Whilst the advantages are for everyone to see, the downside is it has made humans sedentary. Work from Home has resulted in a lack of Team Work, Low motivation levels, distractions and a lack of proper work environment all ultimately resulting in a slow burnout and low productivity levels. Employee engagement with the variety of exercise classes we offer has many positives. Meeting your colleagues even virtually for a fun workout, goes on a long way !
With this in mind we offer a 15 day Trial for Virtual Classes absolutely FREE for all employees. Employees have access to all virtual classes live streamed from Bolly Dancing Studio. They can choose to attend any class listed on our regular Class Schedule.
The Company can buy these Membership Packs for the employees and show its appreciation of their efforts and buy the same pack at
Corporate Virtual Group Exercise Sessions
We also have live streaming available for the various workouts offered by us. You can now engage even the busiest of your employees for a workout! Or look at it this way... even an employee who is overseas on a project can enjoy a workout with the team! Classes are broadcast in real time and any number of people can join the workout, up to 100 interactive video participants. They can all login to the livestream class from their home, from their cabins, even from their hotels! Participants can access the livestream platform from their desktops, laptops, mobile devices, and conference rooms.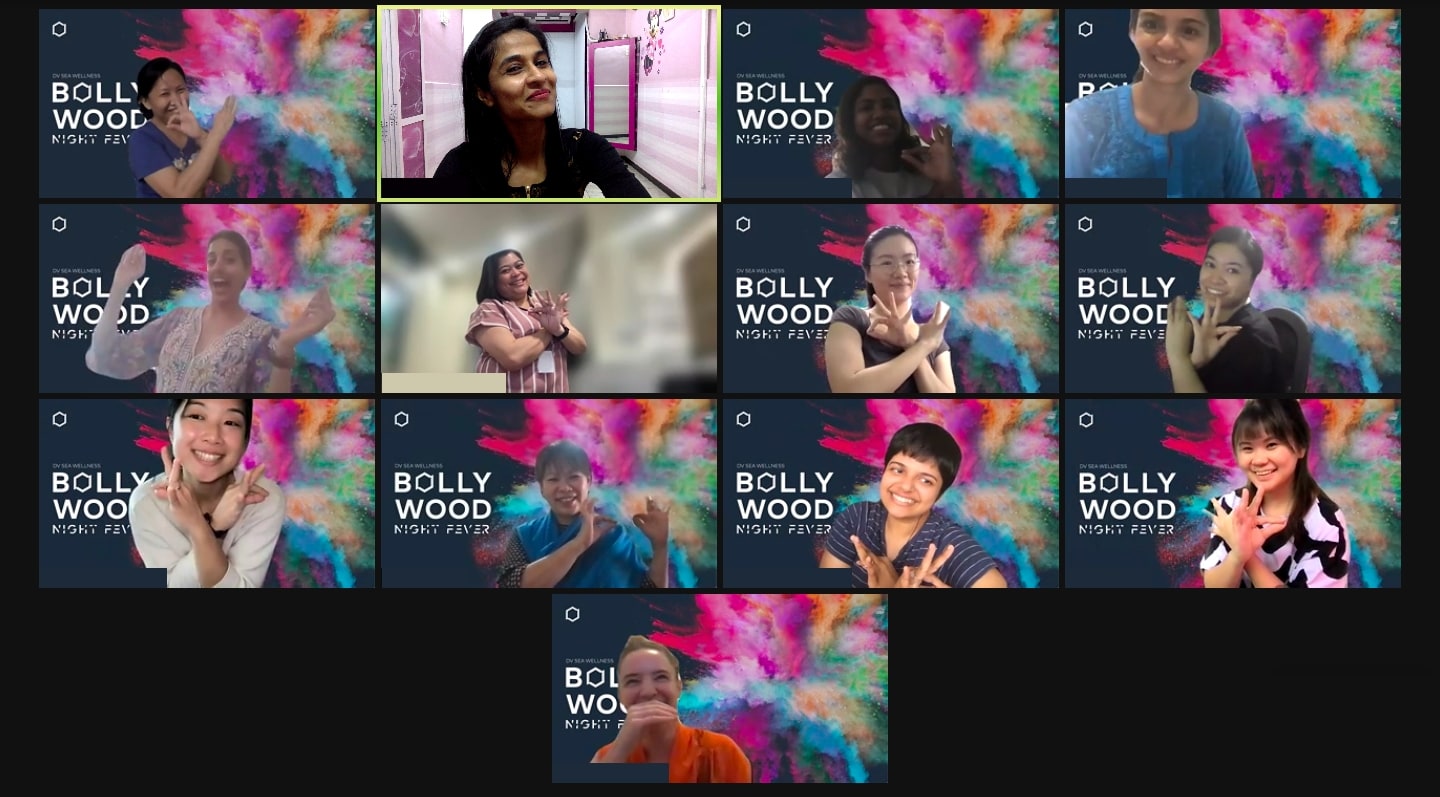 How it works?
When a client comes on board, our Livestream system automatically sends them an email containing the unique link to their class. This can be shared with each participant. We have experience in conducting more than 1500 virtual classes since April 2020 and can assure of great audio and video quality, besides the great professionalism we bring into it even virtually!
The instructor teaches the group from our studio and simply uses a Live streaming App to connect with you. We can even do a simple video conferencing, just like you would for a business meeting.
Everyone has a seamless experience.