Bollywood Hen Party
Women reunited with motion!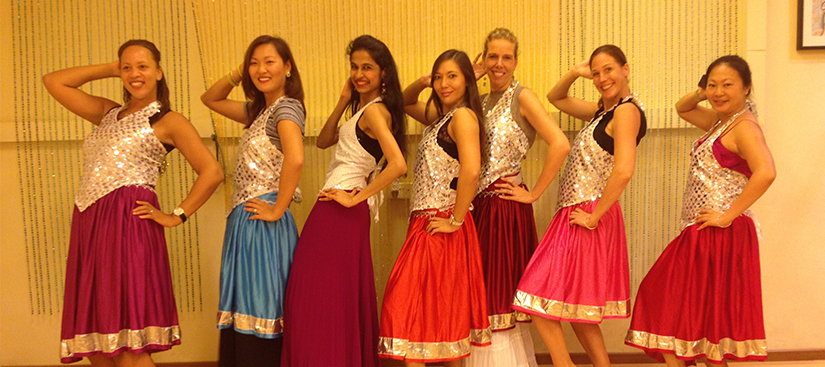 Bolly Dance Studio offers Bollywood dance as a great choice for a hen party. Expect laughter, fun and of course, a happy mind and invigorated body through our choreographed Modern Bollywood dance routines.
Our hen party sessions are conducted by one of our highly experienced female Indian instructors. We recommend a 60-min session of BollywooD BlinG, perfect for beginners and guaranteed to spice up your hen party!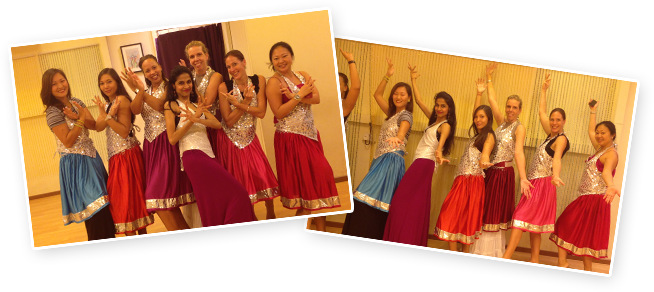 BollywooD BlinG
Feeling sensual can literally turn back time in your body. And with Bolly Dance Studio's BollywooD BlinG session, you can expect exactly that. We combine the new genre of Bollywood tunes with expressive, dramatic and graceful movements which explore various ways in which Bollywood movies show sensuality in their dances.
BollywooD BlinG is a unique ladies only session that explores different ways of teaching you how to move narratively and elegantly through Bollywood dance. This 60 minutes of fun features feminine moves that are expressive and project emotions through facial expressions, hand gestures and footwork; allowing ladies to be ladies!
Expect choreography from the most popular "item numbers", as they call them in India, with our specially selected Bollywood soundtrack that will get you geared up to party. When you learn how Bollywood dancers exude grace from their fingertips to their toes, it will surely make you go 'Bling Bling' too!!
For a private party you may choose to wear anything comfortable. But if you like it the Bollywood way, we recommend colorful Bollywood style harem pants & t-backs or spaghetti tops. Bollywood dance is best enjoyed bare feet. Suitable for teens and adults no matter what your fitness or experience level.