Chitra Nadarajan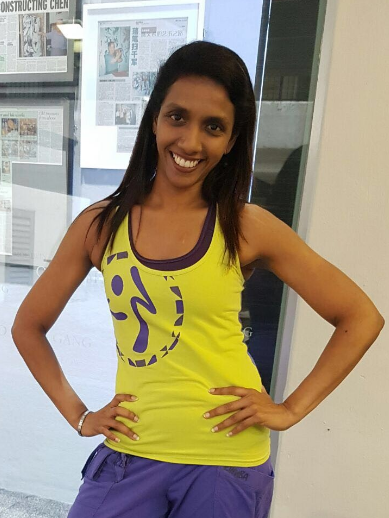 "Confidence is the key to success. However, confidence comes with a healthy body and mind; which is what Chitra believes in. As someone who once weighed 65kgs, overweight for her built, she started Zumba with the aim of shedding some unwanted weight. As she worked towards her goal, achieving the fitter her, she managed to lose 15 kgs! During this journey, she discovered that Zumba had become a passion rather than a mere workout session. This is what pursued her to take up the Zumba Fitness & Toning certification.
They say those good things should be shared. Chitra enjoys working out with her students. She includes a great variety of routines and styles to suit the various classes. Perhaps, this is why her Zumba Toning classes are a great hit amongst students. At the first glance of her toned arms and legs, you may certainly believe that she secretly goes to the gym. p.s, it's just em' toning classes 🙂
Bolly Dazz® Fitness is her recent forte, which she believes is great fun. It brings out the best in her as it's a combination of routines with Bollywood hits. You won't realize how quickly the hour passes as you work out the different muscles while grooving to the party numbers.
"If I can, then anyone can achieve what they want." is Chitra's motto. You will not only find her delivering excellent classes but also readily available on any fitness queries after classes. Beginner friendly, fun, powerful & energetic, Chitra's classes are definitely worth the shot.
Come join her class to have a power-packed, fun, enthralling hour of workout and we promise, you'll leave the class feeling satisfied."
Chitra is licensed to teach: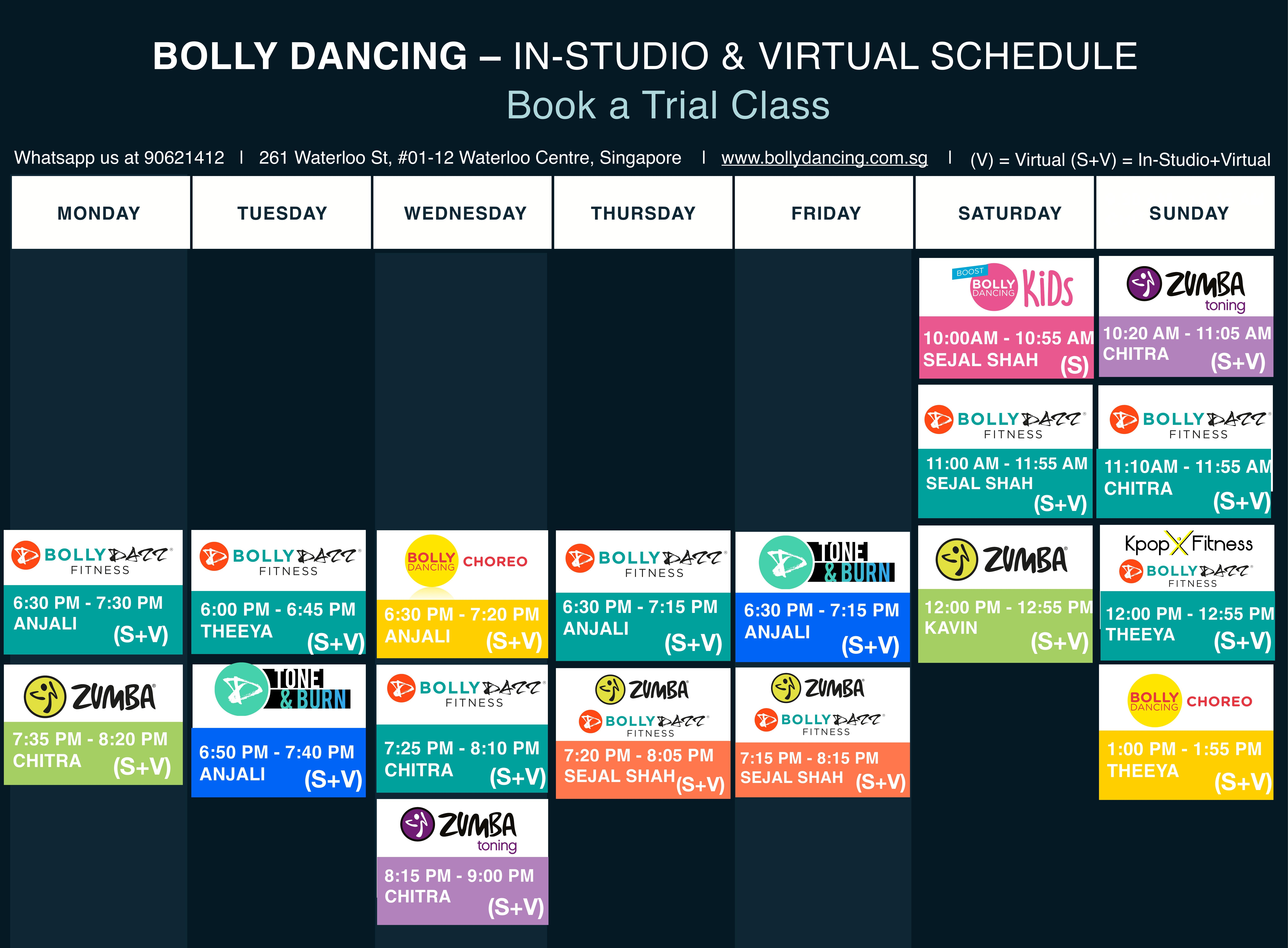 Schedule