Deepika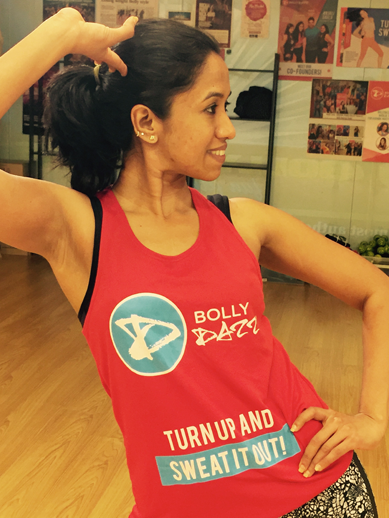 To me DANCE is the ultimate form of Expression, a Motivation, and definitely a PASSION.
I started learning Indian Classical dance (Kuchipudi & Bharatanatyam) at the age of 4 and continued to pursue the art for many years. I actively participated in various cultural events and fests during my school and college days. Having lived in Istanbul, Lagos previously and now Singapore, I also had the opportunity to learn other forms of dance including Salsa, Hip-Hop and Contemporary and attend workshops conducted by Terence Lewis Academy.
Since moving to Singapore, I have had over 5 years of experience in conducting BollyAerobics and Choreography classes and have undertaken numerous corporate workshops for various clients island wide. I have performed as a member of a Bollywood Troupe, at the Annual Da:ns Festival at Esplanade for 4 consecutive years. I got my Zumba Certification in 2012 and have been actively conducting classes across various studios in Singapore since.
An EHS Consultant by profession, I believe that at the end of a busy work day, there is NO BETTER stress buster than a GOOD and INTENSE workout, be it Zumba or Bollywood!!! With each drop of sweat, comes a sense of achievement and fulfillment… So do come and join me and get ready to sweat it off!
And always remember, "Dance with your Heart, and your feet will Follow!"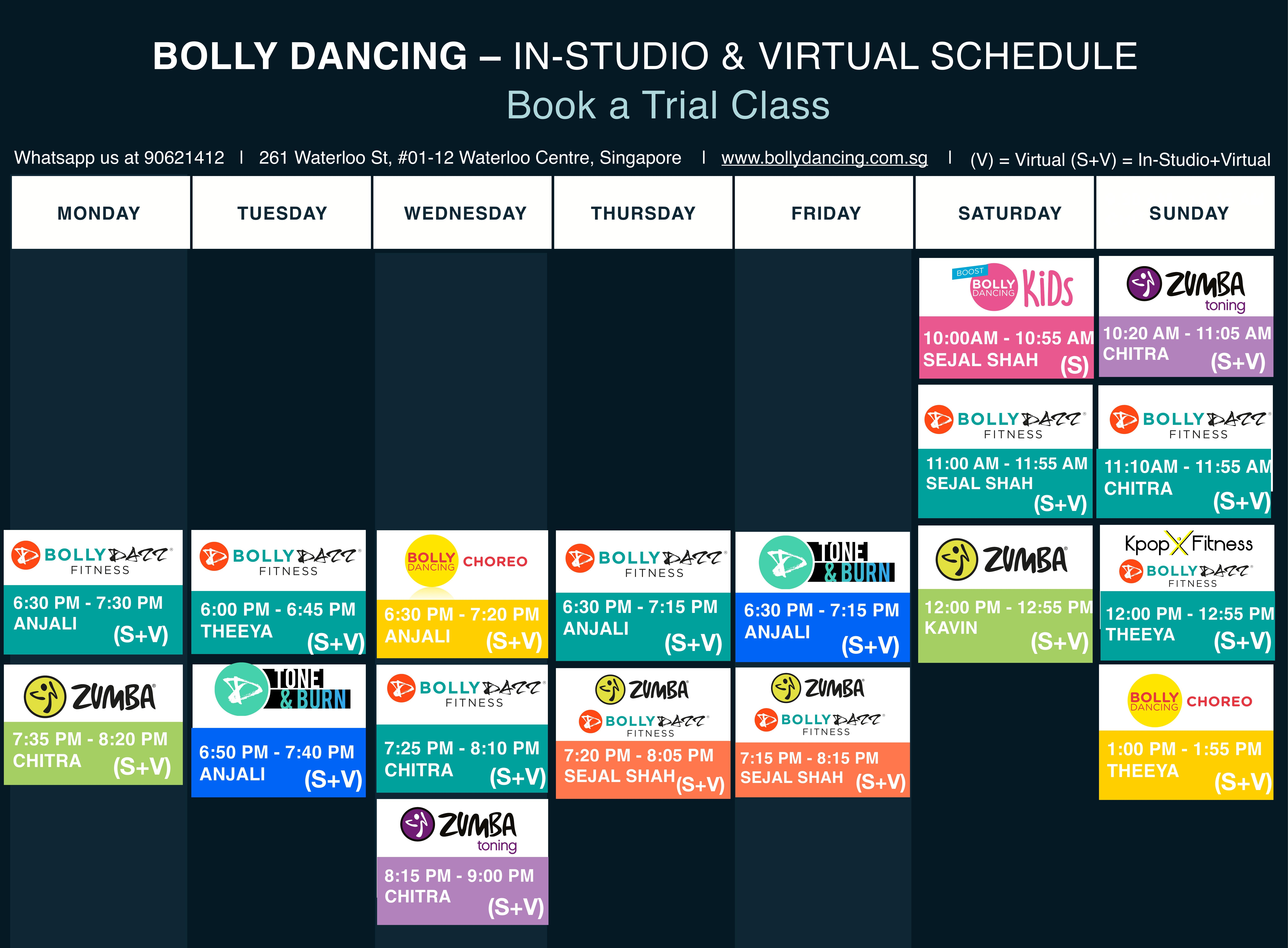 Schedule