Kids Classes
KIDS BOLLY DANCING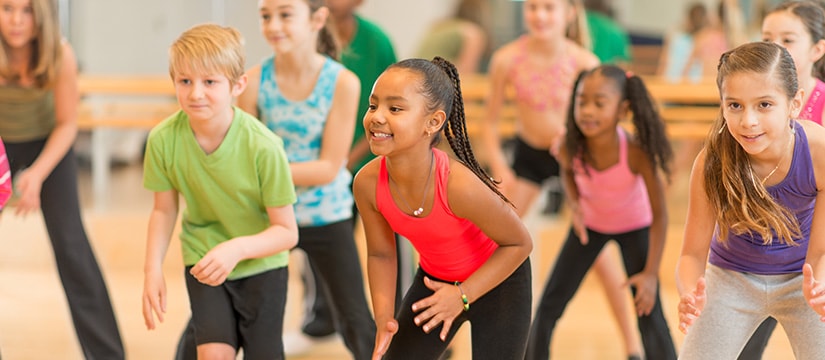 At BollyDancing Choreo your kid will learn to dance on the latest and the most popular Bollywood numbers.
It's a known fact that children can learn anything and everything if guided correctly.
BollyDancing Choreo Singapore presents to you KIDS BOLLYDANCING CHOREO BOOST Class for all those little feet to get the apt training at the right age and turn into achievers in the field of dance.
This program will help them shape & train their body to be able to learn any Dance form at a faster and better pace in future. The dance lessons are a fusion of Indian and western contemporary dances.
KIDS BOLLYDANCING CHOREO BOOST
These classes are designed to improve your child's core technique & styling and to pay emphasis on details that are important to strengthen their ability and confidence on the dance floor.
This class is designed keeping in mind the little champs who have been attending Kids BollyDancing Choreo classes or who have attended any other dance classes before and want to add more technique and structure to their dancing while they enjoy themselves.
Class Format:
Each session will start with a warm-up exercise routine for first 10 minutes.
For the next 45 minutes the kids will be taught a choreographed dance routine on the latest Bollywood numbers.
The session will end with a 5 minute cool down.
Attire: Any comfortable clothing.
Age group: 5yr – 11yr
BollyDancing Choreo Kids Boost is held every Sunday at Bolly Dancing Studio at 2:00 pm and the age group for this class is 5 - 11 years.
Take your kids to the next level!
KIDS BOLLYDANCING CHOREO BOOST
Bolly Dancing Studio (2 mins from Bras Basah MRT)
261 Waterloo Street, #01-12 Waterloo Centre, S'pore 180261.
Sunday: 2.00pm – 3:00pm
Ongoing classes.
KIDS PACKAGES FOR BOLLY DANCING CLASSES
24 Classes Value Package: $395. Max 24 classes. Validity 6 months.
12 Classes Package: $240. Valid for 12 weeks.
Registration fee: $20 (One time fee. Applicable for all packages above)
KIDS classes at Condos
We undertake sessions at condos specially for children! If you have an interested group of parents who would like their children to learn some moves we will be happy to organise sessions for you. Sometimes, because of a packed schedule we may not be able to take the kids for regular lessons.. with Bolly Dancing the lessons come to you.
Sessions can be organised on a daily, weekly and even monthly basis.
We organise classes in BollyDancing, Salsa, Indian Folk, Yoga, Hip Hop, Jazz, KPopX, Zumba Kids and more for children. When kids can get the full benefit of a dance and workout at their homes, why venture out again!!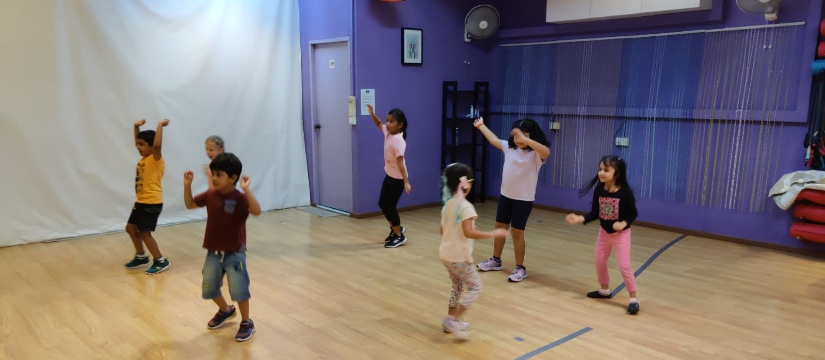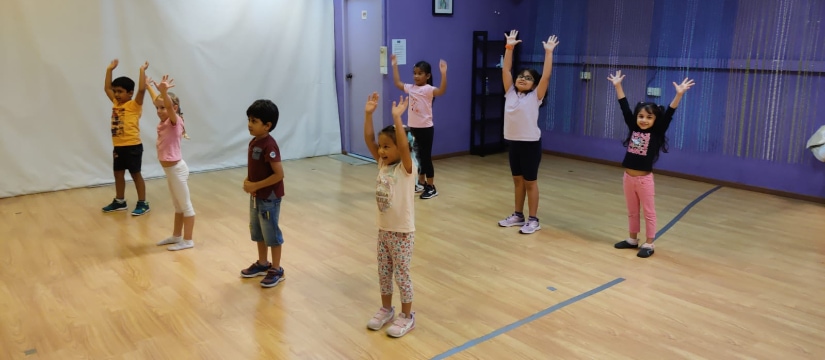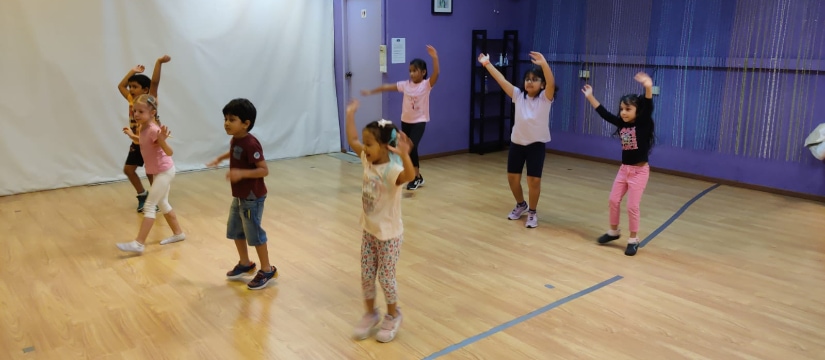 It was my daughters first day in class, but instructor was so nice. She handled her very nicely. The receptionist is too good my daughter enjoyed a lot though, it was her trial class.

Sheetal Vijay Bathe M/o Harshita Bathe

Its fun Class for kids. Kids definitely enjoy the free movement and dance and groovy Hindi songs.

Reyansh's father Amit Kumar
Kids Holi Celebration
KIDS PERFORMANCE - HOLI DHAMAKA
Kids Certificate Distribution
National Day & Bring your Toy to Class Day
Contact Us to get more details about our kids courses
or to start your own private class.