First Timers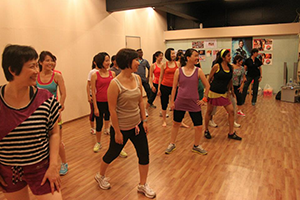 We are beginer friendly
At Bolly Dancing we welcome beginners with classes that are designed specifically for anyone who has no previous dance experience. Regardless of your age or fitness level you'll get a workout and an exhilarating, fun lesson with our experienced & patient Instructors. Bolly Dancing Studio's classes teach you the basic steps that will get you into the rhythm of any class at your own pace.
Thinking what to wear?
You don't need to wear the latest dance or gym wear either. Turn up in what you feel comfortable in, most beginners wear jogging bottoms, a t-shirt and choose to shake-their-booty barefoot for Bollywood dances or a pair of sneakers/training shoes for Zumba Fitness classes.
Just be yourself and have fun!
Zumba is for all! It's fun and spontaneous and is here to get your heart racing! So don't worry if you cant follow the steps in the first go, or if you go left instead of right, just make sure you jump, sweat and have lots of fun to the scintillating latin music! Our Instructors are experienced and fun and will inspire you to enjoy, relax into and make the most out of this unique dance fitness workout.